The Decked Canoe Archives
Assembled by Tim Gittins
Skinney - Sharpie Canoe
Date: 1930s
Designer: C A Nediwek
"A clever design for an attractive and popular style of sailing craft which will furnish thrilling sport, designed especially for Motor Boating." Many thanks to Craig O'Donnell for this contribution.
Body Plan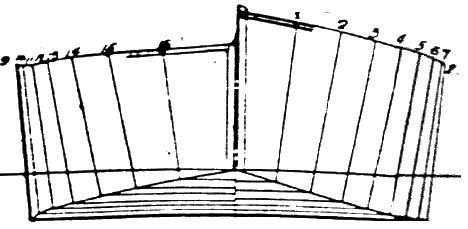 Sheer and Half Breadth Construction Detail


Cross Section Construction Detail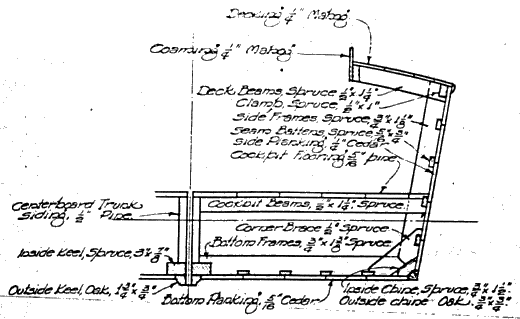 Sail Plan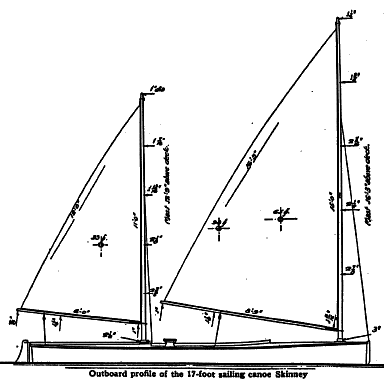 Below are some additional details of Skinney's construction.
Details of Keel and Chine Construction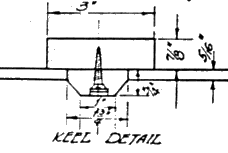 Details of Sliding Seat Construction